Full Systems & Large Product Testing
Our vibration services has always provided the equipment to test larger and heavier test articals. We can test items up to 8 feet (2.44 meters) tall in our climatic chambers and we can perform shock and vibration on units weighing up to 1,000 pounds (455 Kilograms).
Our large capabilities Test Equipment now include: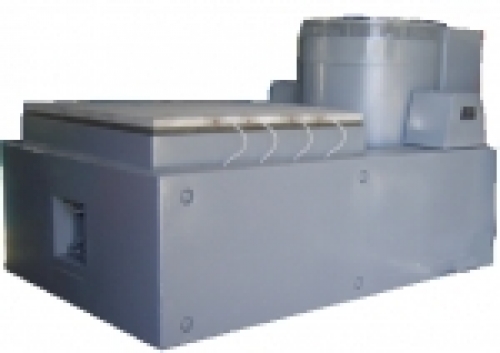 Vibration and Shock Testing
Unholtz-Dickie T1000 Vibration System
• Test article up to 1,000 pounds ( 455 Kilograms)
• Test article foot print sizes up to 3' by 3' ( 1 M by 1 M)
• Random, Sine, Classical Shock, Sine on Random (SOR), Random on Random (ROR)
• Gunfire, Resonance Dwell Control, Time Replication Acceleration Control
•

UD Vibration Bolt Pattern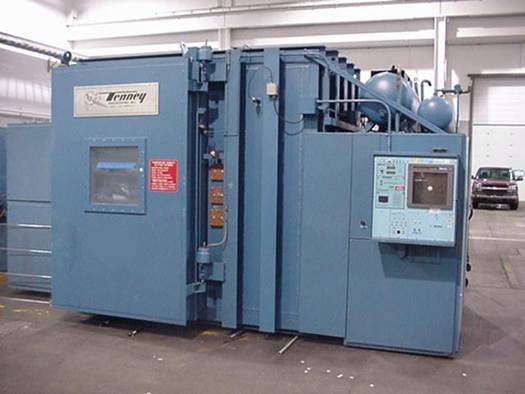 Temperature-Altitude-Humidity Testing
Tenney 7ft x 6ft x 6ft - (252 cubic ft) | 2.13 M x 1.83 M x 1.83 M (7.13 cubic M)
Bemco 6ft x 6ft x 6ft - (252 cubic ft) | 1.83 M x 1.83 M x 1.83 M (7.13 cubic M)
• Temperature Range: -65 to +150 Degree C
• Humidity Range: 20 to 95%
• Altitude from site level to 100,000 ft (30,480 M)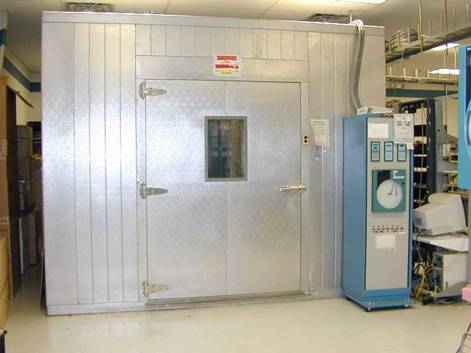 Additional Capabilities Include
(3) 10ft x 10ft x 8ft (800 cubic ft) Temperature Humidity Walk-in Chambers
(3) 12,000 pound force, 1 inch Peak-to-Peak with slip plate
• Unholtz-Dickie T1000 Shaker
(1) 6 inch Peak-to-Peak, 1 to 50 Hertz MTS shaker
(1) 4ft x 4ft x 8ft (128 cubic ft) High Altitude chamber
(1) Walk-in Solar Radiation chamber
(1) 12ft (3.65 M) Diameter Centrifuge
(1) 6ft x 6ft x 8ft Tall fast change rate temperature-humidity chamber

Whether your test item is Long, Wide, Tall, Heavy or Massive, let Environment Associates experience and attention to details handle your next validation program.