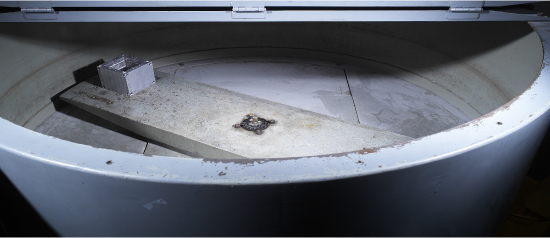 Acceleration (Centrifuge) Testing
Environment Associates provides centrifuge equipment for acceleration testing. Our acceleration testing equipment measures 3 ft. (0.91 m) and a 6 ft. (1.82 m) lengths that provides constant accelerations of 50 Gs and can handle payloads of 20 lbs. to 50 lbs. The Acceleration Testing is also called G-Force Testing
Our acceleration testing can perform MIL-STD-810, MIL-STD-202, MIL-STD-750, RTCA DO-160, or other military or aerospace test standards.
We have fixtures in stock to provide most mounting configurations for vectored angles from the centripetal force so loading can occur at any angle necessary.
Our acceleration testing equipment has wire feeds for input and output controls and loadings with power inputs to the test article.
We will provide continuous monitoring of acceleration and the test article throughout the test.